A: It's on the 1.5th floor. Seriously!
From the inside:
On the 1st floor, look for the sunken Children's Room. It's right above that. To the left, there's a glass door with stairs behind it. It's that door.
If you can't find it:
Go to the big glass entrance on the corner of 4th and San Fernando, and look up at the wall. It's that area. Walk into the library normally, and look for the door on the left.
Or just ask a librarian! Librarians are friendly.
Maps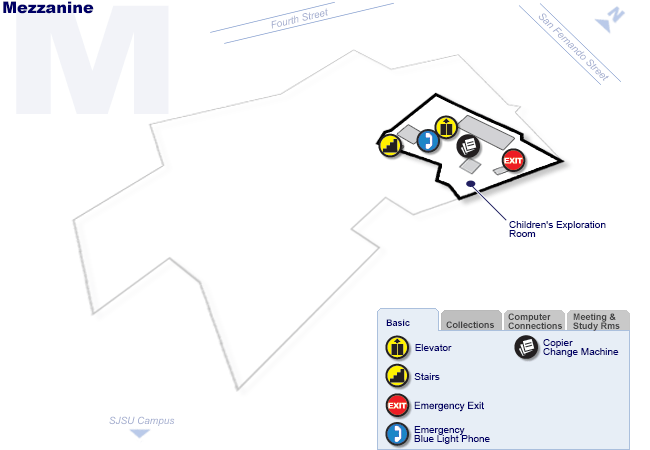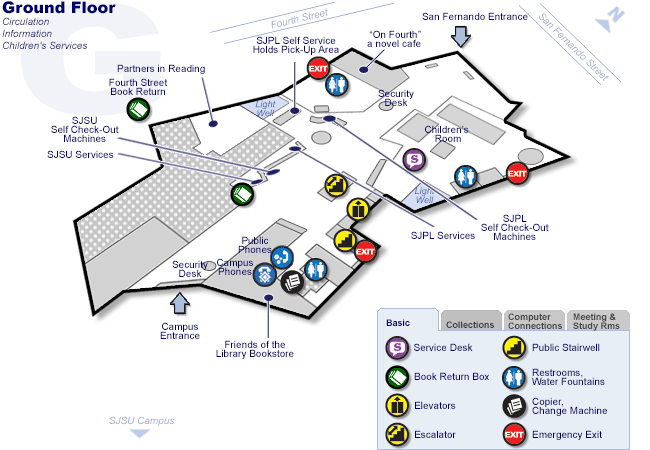 Maps shamefully stolen from https://library.sjsu.edu/floor-plans/king-library-floor-plans